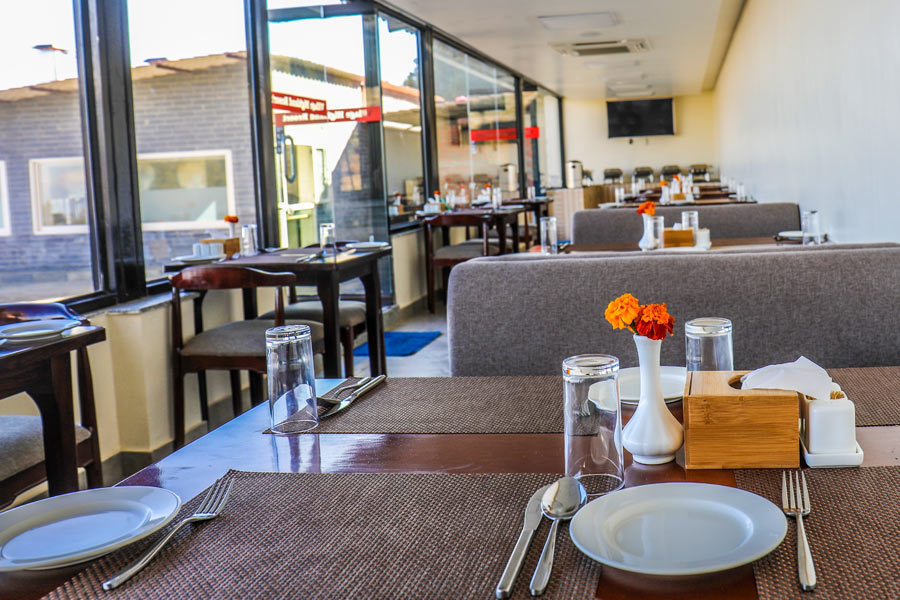 About Us
Resort on the hillside of the Ranikot Bhaktapur at an altitude of 2000 meter with view of Panoramic Mountain, Highland and Kathmandu Valley.
Village Highland Resort is located in the south of the city of Bhaktapur. It is a perfect location with room opening onto a balcony with a magnificent views of the mountains, place to relax with view extending to the Langtang Himalayan range. It is on a high rides & approximately 30 minutes drive from Suryabinayak, with breath-taking panoramic views of Kathmandu Valley. It is perfect place for hiking around the surrounding hills, explore Ranikot fort and holy hindu temple of bag Bhairab.
How to get
Getting to Village Highland Resort is easy access by vehicle. The resort is ideally situated in the south of Bhaktapur city 7 km away from Suryabinayak chowk and 17 km from Tribhuvan International Airpot, Kathmandu. It is 7 Km pitched and graveled road from Suryabinayak to Ranikot.
Restaurant
Village Highland Resort is aware of the quality dining at restaurant as per the client's choice. All day dining multi-cuisine restaurant is there to break your hunger. Village Highland Resort offers a continental or buffet breakfast at restaurant. The restaurant offer fresh & seasonal menus.Own roof top restaurant & bar.
The restaurant offer fresh & seasonal menus.Probably the best view of bhaktapur.